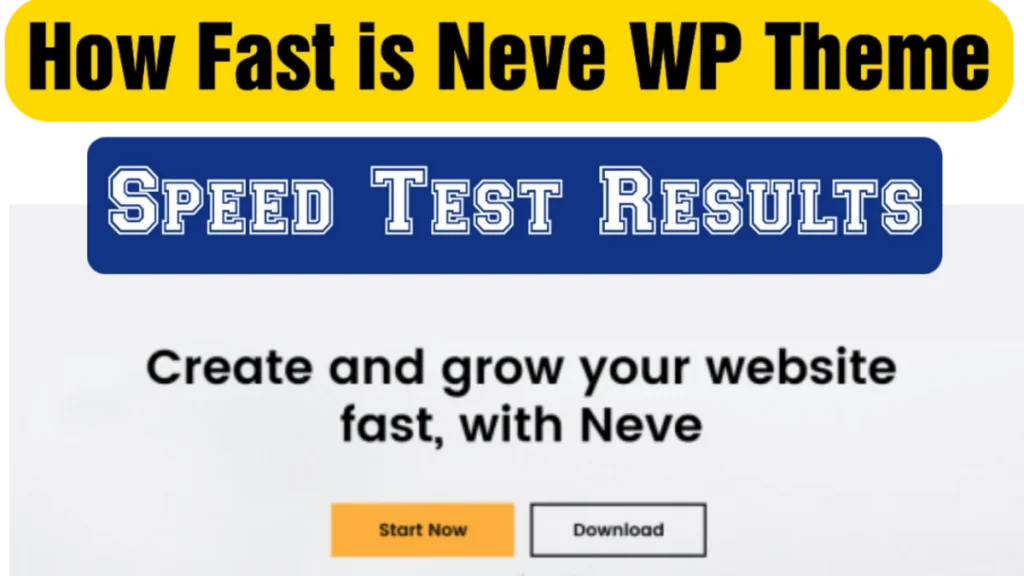 We put the popular Neve WordPress Theme to the ultimate speed test, and now we know why it is often ranked among the fastest WordPress themes.
Why read WordPress themes users' reviews and opinions that we can test out on our own?
We have a spare domain name and a fast web hosting service, so why not use it for speed testing various WordPress Themes?
And this is what we did.
Here it goes.
Speed Test – Environment
WordPress Theme used: Neve version 3.4.9
Web Hosting: We are using a fast and reliable web host called WPX Hosting.
Installation: We used our testing domain (https://testedsite.com), and it is used purely for conducting WordPress Themes speed tests. On top of that, we have it on a brand new reset WordPress database before installing the theme. This is to ensure our speed tests do not conflict with any other web elements.
Configuration: As brand-new as possible, there are no extra posts, pages, media or even plugins to influence our speed test experiment. The aim here is to make the Neve theme as lightweight and essential as possible.
Speed Test – Sites Used
These are the five (5) sites that we used to conduct speed tests;
PageSpeed Insights
GTMetrix
Pingdom Tools
WebPageTest
ByteCheck
Speed Test – Results
S/no
Speed Test – Sites used
Results
1
PageSpeed Insights
Score 100,
FCP 1.3 sec, Speed Index 1.9 sec, LCP 1.5 sec
Time to Interactive 1.3 sec, TBT 0ms, CLS 0
2
GTMetrix
Grade A,
Performance 100%, Structure 100%,
LCP 574ms, TBT 0ms, CLS 0
3
Pingdom Tools
Grade A 92,
Page Size 35.1 KB,
Load Time 751ms, Requests 7
4
WebPageTest
First Byte 0.221 sec
FCP 0.473 sec, Speed Index 0.5 sec, LCP 0.472 sec,
TBT 0ms, CLS 0
5
ByteCheck
TTFB 226ms,
Total Time 430ms, Header Size 557 bytes,
Request Size 188 bytes
Conclusion
The Neve WordPress theme scored excellent in most of our speed tests, particularly PageSpeed Insights and GTMetrix tests.
It scored a perfect 100 on both test sites, with super-fast First Contentful Paint (FCP) and Largest Contentful Paint (LCP) timing.
FCP measures how your visitors perceive the performance of your website, as opposed to what a speed test tool measures.
LCP tells us the time it takes to load the most significant capacity piece of content on your site, and it can be an image or graphic.
The timing of 226 milliseconds is considered very good for The Time To First Byte (TTFB).
TTFB is the total duration between when your web browser requests the web page and when that first byte arrives.
In summary, the Neve WordPress Theme is excellent with blazing-fast coding that excelled against all our five (5) speed test sites. It is ranked one of our fastest WordPress themes in this article.
To install Neve, you can either;
Search for "Neve" in your WordPress interface via Appearance – Themes – Add New
Visit the Neve Official website
The entire speed test experiment and results can also be seen here in this video.