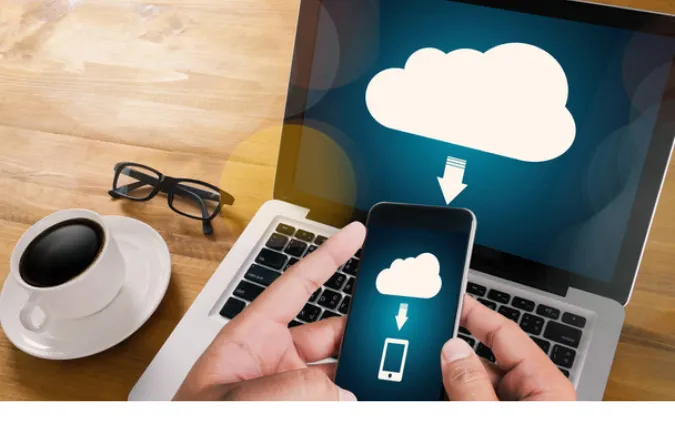 In today's interconnected world, our smartphones are more than just communication tools; they're repositories of our personal and professional lives.
These compact devices hold emails, messages, photos, and more, which makes them prime targets for unauthorized linkages to other devices.
To understand the implications of a phone linked to another device, one must first ask: How do I know if my phone is linked to another device?
Not only is your personal data at risk, but unauthorized linkages can also lead to unwarranted power drains, reduced performance, and more.
This blog post aims to provide you with reliable methods to identify any suspicious activity and the steps to take should you find your phone.
---
Why You Should Care: Risks of Linked Devices
Firstly, Data Theft is Real. Unauthorized access to your phone means your personal photos, emails, and even credit card information are sitting ducks.
Second, Battery Drain. Ever noticed your phone's battery acting like it just pulled an all-nighter? That could be because another device is leeching off it.
Frequent data syncing in the background will have your battery saying goodbye quicker than you can find a charger.
Third, Performance Decline. Nobody likes a sluggish phone. If your device is linked to another, it could seriously hamper its performance.
You'll experience lags, glitches, and an overall slow-down which is super annoying, especially when you're trying to get things done.
---
How Can I Know If My Phone Is Linked To Another Device
Here are the five (5) methods you can use to check;
---
Method 1: Superuser Checkup
This method involves scouring the administrator or 'superuser' settings on your phone. If someone's linked to your device, you're likely to find evidence here.
Android Devices
If you're an Android user, head on over to the Settings app, then tap on Security. From there, look for an option that says Device Admin Apps or Device Administrators.
Examine the list. If you find an app or device that shouldn't be there, Houston, we've got a problem.
iOS Devices
For the Apple folks, go to Settings > Privacy, and Analytics & Improvements. Check to see if any unknown devices are linked to your Apple ID. Unfamiliar device names are red flags.
How do you know if my phone is being monitored?
One tell-tale sign is unfamiliar apps or devices showing up in these superuser settings. Another is if you're suddenly getting permission requests for actions you didn't initiate.
---
Method 2: Network Connections
This method is all about analyzing your phone's network connections.
Wi-Fi Analysis
You'll need to log into your Wi-Fi router's settings for this. Here, you can see a list of devices currently connected to your network.
Spot an unfamiliar one? Could be time to change those Wi-Fi passwords or kick out unauthorized devices.
Bluetooth Peers
Bluetooth can be another doorway for sly connections. Open your phone's Bluetooth settings and check out the list of paired devices. If any don't ring a bell, unpair them ASAP.
How do I stop my phone from being linked to another device?
Kick-off any unfamiliar devices from your Wi-Fi network and unpair unrecognized Bluetooth devices. Also, make sure to update your passwords.
---
Method 3: Account Audit
This is your backstage pass to see who's been accessing your accounts and from where.
Email Sign-ins
Start by reviewing your email account's activity log. Both Gmail and Outlook provide detailed logs of when your account was accessed, and from what device.
Anything odd? Time to change that password and enable two-factor authentication.
Cloud Storage Sync
Also, dive into your Google Drive or iCloud settings. Look for any activity or sharing that you didn't authorize. An unexpected shared folder? That's a red flag!
---
Method 4: App Inspection
This involves combing through your installed apps to identify anything fishy.
Unfamiliar Apps
Navigate to your phone's app list and look for any apps you didn't install. Strange, unfamiliar apps might be secretly tethered to another device.
Permissions Galore
Check what permissions your apps have. An innocuous-looking app with permissions to your calls, messages, or location is a huge red flag.
How do you know if my phone is being monitored?
Well, finding apps with unnecessary permissions or unfamiliar apps altogether are strong signs that your phone is under watch.
---
Method 5: Check Battery and Data Consumption
This tactic involves scrutinizing your phone's battery and data usage to uncover hidden connections.
Battery Usage
Most phones have a built-in feature to check which apps are draining your battery. A surprise app eating away your battery life could indicate that it's up to no good.
Data Consumption
Head to your settings to check your data usage. If an unfamiliar app is hogging data, chances are it's sending that data somewhere it shouldn't be.
How do I stop my phone from being linked to another device?
Firstly, identify the battery and data culprits. Uninstall any suspicious apps and tighten your security settings, including your data restrictions.
---
Conclusion
Well, there you have it —a comprehensive guide to becoming your own digital detective when it comes to spotting if your phone is linked to another device.
We've explored methods that are not only effective but also user-friendly. Remember, it's always better to be safe than sorry when it comes to your personal data.
Knowledge is your best defense here. So keep an eye out for any red flags and take immediate action if you notice something suspicious.
If you're still concerned and want more tips on maintaining your digital privacy, you might want to check out our guide on how to check if your phone is synced to another device.
Until next time, stay vigilant, stay safe, and keep those devices to yourself!
---