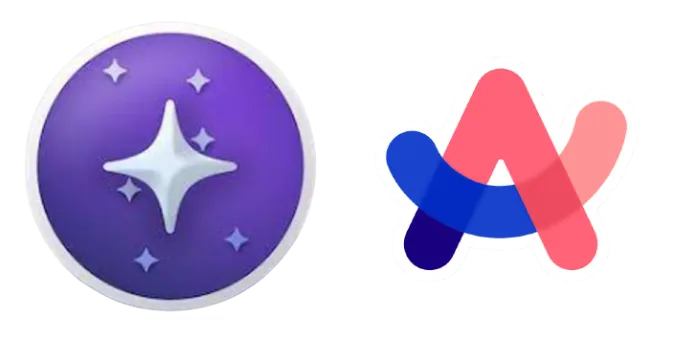 When considering different web browsers, it often boils down to individual preferences and specific needs.
Two options that have captured the attention of tech-savvy users lately are the Orion browser and ARC. But when it comes to "Orion browser vs. Arc," which one holds the edge? Let's delve in.
Brief Introduction to Orion Browser
Orion Browser is a relatively new player in the world of web browsing, but it has managed to create a niche for itself thanks to its focus on privacy and performance.
Fun Fact #1: Despite its recent entry into the market, Orion Browser has already earned a reputation for its impressive loading speed and energy efficiency, which could give your device's battery a much-needed breather!
Brief Introduction to Arc Browser
On the other hand, ARC has gained popularity as a robust, feature-rich browser. It has been lauded for its user-friendly interface and compatibility across multiple platforms.
A common query is "Is ARC built on Chrome?". Indeed, ARC is built on Chromium, the open-source project that underlies Google Chrome, contributing to its versatile functionality and widespread compatibility.
Fun Fact #2: ARC's name is an acronym for Advanced RISC Computing, reflecting its focus on advanced, reduced instruction set computing architectures – a nod to its performance-centric design approach.
This comprehensive comparison blog post will cover everything from features to performance, privacy and security, usability, compatibility, and community support.
Purpose of the Comparison
We aim to provide a clear, unbiased overview of both browsers, comparing their features, performance, privacy, security aspects, user experience, and more.
Remember, choosing a web browser isn't simply about picking the one with the most features or the fastest speeds. It's about finding the one that aligns best with your specific needs and preferences.
Before we dive into the detailed comparison, exploring our in-depth review of the Orion web browser might be helpful for more context about its unique features and capabilities.
We will also touch upon Orion's privacy features, but you can find a more exhaustive overview in our dedicated post on Orion browser's privacy.
Orion vs. Arc
Here are the detailed features comparison of both Orion and ARC web browsers;
---
1. Feature Comparison
When it comes to browsers, features are a big deal. They significantly impact your browsing experience, offering various tools and options to make your digital navigation smoother and more efficient.
Tab Management
Tab management is crucial for a seamless browsing experience, particularly if you open multiple tabs simultaneously.
In the case of "Orion browser vs. Arc," both offer unique takes on tab management.
Orion Browser, for instance, provides a visual tab manager, enabling users to navigate their open tabs more effectively.
On the other hand, ARC comes with a neat tab grouping feature, allowing you to cluster related tabs together for a more organized view.
Bookmarking System
Bookmarks are essential for quick access to your favorite websites. Orion's bookmarking system allows for easy management of your saved sites with options for customization.
ARC, too, provides a competent bookmarking system, with the added benefit of synching across devices if you're using the browser on multiple platforms.
Incognito/Private Browsing
Both browsers offer a private or incognito mode, an essential feature for users concerned about their digital privacy.
While browsing in this mode, neither browser will save your browsing history, cookies, site data, or information entered in forms.
Search Capabilities
ARC shines when it comes to search capabilities, thanks to its Chromium foundation. It offers a seamless search experience akin to that of Chrome.
Orion, however, isn't far behind, with efficient search functionality and customizable search engine preferences.
Add-ons and Extensions
Extensions can significantly enhance browser functionality. Due to its Chromium base, ARC supports a vast library of Chrome extensions.
Orion also supports a range of useful extensions, though the library isn't as extensive as ARC's.
For a deeper understanding of the pros and cons of a Chromium-based browser like ARC, don't miss our post on the advantages and disadvantages of Chromium.
---
2. Performance Analysis
This is about how quickly a browser can load web pages, how efficiently it uses system resources, and its overall reliability can significantly impact the user experience.
Speed Test Results
Both Orion and ARC are designed for speedy browsing, but how do they fare in a head-to-head speed test?
Based on various standard benchmarks, Orion generally displays a faster page load speed thanks to its lightweight design and efficient resource utilization.
However, with its robust Chromium backbone, ARC also boasts commendable load speeds, particularly on websites designed to take advantage of Chrome's unique capabilities.
Resource Utilization
A browser that hogs system resources can slow down your device and impact productivity. Thankfully, both Orion and ARC are quite efficient in this regard.
Orion Browser is especially light on system resources, often using less RAM than its competitors.
While slightly more resource-intensive due to its extensive features, ARC still performs better than many mainstream browsers.
Mobile Performance
Performance on mobile devices is just as important, considering the growing number of users browsing the web on their smartphones.
ARC's mobile version maintains a consistent browsing speed and efficient resource use, much like its desktop counterpart.
While not quite as fast as ARC on mobile devices, Orion still offers respectable performance with the added advantage of saving battery life.
In terms of performance, both Orion and ARC offer reliable, speedy browsing experiences.
Depending on your specific needs, such as whether you value page load speed over resource use or vice versa, one may be a better fit.
---
3. Privacy and Security Comparison
The web browser you choose can significantly impact how your personal information is handled and protected. Let's see how Orion and ARC fare in this important category.
Data Handling and User Privacy
For the privacy-conscious, Orion Browser is a strong contender. It's built to focus on privacy and does not track users' online activities.
Orion also provides an array of customizable privacy settings, allowing users to tailor their browsing experience according to their comfort level.
ARC, on the other hand, takes advantage of the robust security infrastructure of its Chromium foundation.
While this means ARC provides secure browsing, it's worth noting that some user data may be collected for functional purposes.
The key difference between the two lies in their respective philosophies – Orion's focus is primarily on user privacy. At the same time, ARC leans more towards providing rich features backed by Chromium's security mechanisms.
Security Features
Regarding security, both browsers have standard features such as built-in pop-up blockers, anti-phishing protection, and secure browsing warnings.
Orion offers additional security features like script blocking, while ARC provides sandboxing technology, an advanced security feature to prevent malware from affecting the rest of your system.
---
4. Usability and User Experience
The user experience is at the heart of any software application, and web browsers are no exception.
User Interface
Orion Browser offers a minimalistic, clean interface, which appeals to those who prefer a simplified, clutter-free browsing experience.
On the contrary, ARC, while maintaining a user-friendly layout, incorporates more intricate design elements, reflecting its extensive range of features.
Navigation and Customization
Both Orion and ARC provide easy-to-navigate interfaces. Orion stands out with its highly customizable user interface, allowing users to modify elements to suit their personal preferences.
On the other hand, ARC, thanks to its Chromium roots, offers a familiar navigation structure, particularly for users transitioning from Chrome.
Learning Curve
Considering the learning curve, Orion may take some time to get used to, especially for users familiar with traditional browsers due to its distinct design and feature set.
ARC, built on Chromium, has a lower learning curve, especially for those who have used Chrome.
In conclusion, the choice between Orion and ARC may come down to individual preferences. If you appreciate a minimalist, highly customizable interface and don't mind a bit of a learning curve, Orion might be your best bet.
But, if you prefer a feature-rich interface with a familiar layout and navigation style, ARC could be the perfect match.
---
5. Compatibility Comparison
A browser's compatibility can be a decisive factor, particularly if you're using multiple devices or rely on specific web apps for work or leisure.
Operating System Compatibility
Orion Browser and ARC are both designed to be compatible with multiple operating systems. They support popular platforms such as Windows, macOS, and Linux.
Orion also offers a version optimized for iOS, making it a great option if you're an Apple user. ARC, with its Chromium foundation, also extends support for Android devices.
Web Technologies and Standards
Given ARC's Chromium base, it naturally supports various web technologies and standards, including HTML5, JavaScript, CSS, and more.
This ensures that most websites and web apps will run smoothly on ARC.
Orion, while also supporting various web standards, might face compatibility issues with certain web apps that rely heavily on proprietary Chrome technologies.
That said, Orion works flawlessly for regular web browsing and standard web applications.
Web App Compatibility
Thanks to its Chromium roots, ARC offers excellent compatibility with a range of web apps, including those developed specifically for Chrome.
It handles complex, feature-rich web apps well, making it a reliable choice for power users.
On the other hand, Orion focuses more on speed and privacy, which might lead to certain trade-offs in compatibility with heavy, resource-intensive web apps.
However, it handles standard web apps efficiently.
In conclusion, both browsers offer compatibility with various operating systems and web technologies. With its Chromium foundation, ARC has a slight edge in compatibility with complex web apps.
Still, Orion's focus on speed and privacy and its compatibility with major operating systems make it a strong contender.
---
6. Community Support and Documentation
Access to comprehensive documentation and a responsive, active community can significantly enhance your experience with a browser.
Documentation
Orion Browser provides detailed documentation, offering an in-depth overview of its features and functionalities. It also includes troubleshooting guides and FAQs to help users resolve any issues.
Powered by Chromium, ARC has extensive documentation covering various topics, from basic navigation to advanced customization.
The fact that it's built on Chromium means that users can also leverage the vast resources available for Chrome, providing an added advantage.
Community Support
Community support can often make or break the user experience with the software. Orion has a small yet dedicated community ready to assist fellow users.
They have forums where users can ask questions, report issues, or share tips and tricks.
On the other hand, ARC benefits from a larger community due to its connection to Chromium.
Users can find plenty of forums, discussion groups, and resources where they can seek help or share their experiences.
In conclusion, both Orion and ARC have considerable community support and thorough documentation, ensuring that users can find the help they need when needed.
---
7. Pros and Cons
Like any software, both Orion and ARC come with their strengths and weaknesses.
Orion Browser
Pros
Privacy-Focused: Orion is designed with privacy at its core. It does not track users' activities, providing a safe browsing environment.
Lightweight and Fast: Orion is known for its speed and efficient resource utilization, which can result in faster page load times.
Customizable User Interface: Orion offers a highly customizable interface, allowing users to tailor their browsing experience to their preferences.
Cons
Learning Curve: Orion's unique design and feature set can pose a slight learning curve, especially for users accustomed to traditional browsers.
Limited Web App Compatibility: While Orion handles most web apps efficiently, it may face compatibility issues with certain resource-intensive apps that rely heavily on proprietary Chrome technologies.
ARC Browser
Pros
Feature-Rich: Being built on Chromium, ARC offers many features and supports a vast library of Chrome extensions.
Excellent Web App Compatibility: ARC handles complex, feature-rich web apps well, making it a reliable choice for power users.
Familiar User Interface: ARC's user interface will be familiar to users transitioning from Chrome, reducing the learning curve.
Cons
Data Collection: While ARC offers a secure browsing experience, it does collect some user data for functional purposes, which might not sit well with privacy-focused users.
Resource Use: While still efficient, ARC can be slightly more resource-intensive than Orion due to its extensive features.
In conclusion, both Orion and ARC have their distinct advantages and disadvantages.
When choosing between the two, it's essential to consider these pros and cons and how they align with your specific needs.
---
Final Verdict
Choosing between Orion Browser and ARC isn't straightforward because each offers unique strengths. The right browser for you largely depends on your requirements and preferences.
If you prioritize privacy and a minimalist, highly customizable interface, Orion Browser could be your ideal choice.
Its focus on user privacy and efficient resource utilization, coupled with a clean interface, makes it an excellent choice for users seeking a streamlined, privacy-conscious browsing experience.
On the other hand, if a feature-rich, familiar user interface with extensive compatibility is more your speed, ARC would be a strong contender.
ARC offers features and excellent compatibility with various web technologies and apps built on Chromium.
No matter which you choose, both Orion and ARC each offer unique perspectives on what browsing the internet can be, emphasizing different aspects according to their design philosophies.
---
---