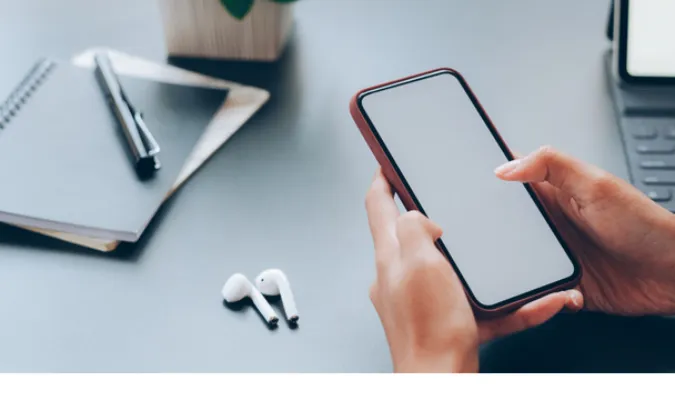 So, you've decided to plunge into Telegram's ever-expanding communication universe. That's fantastic!
However, like most people, you might be stuck at a crucial fork in the road: should you create a Telegram Channel or a Telegram Group?
This blog post aims to be your ultimate guide in unraveling the complexities between a Telegram Channel and a Telegram Group.
Whether you're a business owner looking to build a community, an influencer aiming to expand your reach, or just a curious netizen, this is the right place for you.
We'll discuss the key differences, advantages, and disadvantages of each, along with crucial considerations you should consider before making a choice.
---
What Exactly is a Telegram Channel and A Telegram Group
What exactly is a Telegram Channel, and how does it differ from a Telegram Group?
The Anatomy of a Telegram Channel
In a Telegram Channel, you, as the admin, have total control over the content. It's a one-way communication street—you broadcast, and your followers listen.
People can join your channel to get updates, whether it's news articles, photographs, or any other form of content. But they can't respond within the channel itself.
They can, however, share your posts, thereby increasing your reach.
Member Limits: Channels can host an unlimited number of members. Yeah, you heard that right—unlimited.
Moderation Tools: Advanced options let you add co-admins, moderate content, and even enable a comments section for indirect interaction.
The Anatomy of a Telegram Group
Unlike a channel, a Telegram Group encourages two-way communication. Any member can post messages, share files, and interact with other members.
Member Limits: Groups max out at 200,000 members. So if you're planning on hosting a small country, you might need more than one group.
Moderation Tools: Groups offer admin roles with various levels of control, including the ability to kick out troublemakers or mute them.
What's the difference between a group and a channel? In essence, a channel is for broadcasting, while a group is for interaction.
---
Factors to Consider Before Choosing Between a Telegram Channel and a Group
Choosing between a Telegram Channel and a Telegram Group isn't a decision to take lightly. Here's a rundown of the seven (7) factors you should consider before picking one.
1. Privacy Concerns
Telegram Channel: Private or public, the choice is yours. Private channels hide their member lists and require an invitation. Telegram Group: Privacy options are a bit more flexible. Public groups can be found via search, while private ones require an invite link.
2. User Engagement
Telegram Channel: One-sided. Good for announcements or sharing news but not for back-and-forths with your audience. Telegram Group: A hotbed for discussion. If interaction is your endgame, a group is where it's at.
3. Content Control
Telegram Channel: Total control, baby! You decide what goes up and what comes down. Telegram Group: Prepare for chaos. Anyone can post, so you'll need active moderators to keep things tidy.
4. Member Limits
Channels can host an unlimited number of members, while groups cap out at 200,000 folks. Plan your space accordingly.
5. Moderation Options
Admin roles, banning, muting—you've got a toolbox of options in both channels and groups.
6. Message Features
Here's where it gets intricate. Channels allow for message signatures, while groups offer real-time typing indicators.
7. Community Goals
Lastly, what's the mission? A channel is ideal for broadcasting to a broad audience, while a group excels at building a community.
Can I change a Telegram group to a channel? Sure, but it involves creating a new channel and inviting your group members over. A bit of a hassle, but doable.
---
Advantages of Using a Telegram Channel
So, you're leaning towards a Telegram Channel, huh? Can't blame you. There's a lot to love. Here are some of the standout benefits:
One-to-Many Communication
With a channel, you're essentially hosting your own mini-TV station. It's your show, and everyone tunes in to hear what you've got to say. The one-way communication model is excellent for announcements, product launches, or even dishing out daily wisdom.
Total Content Control
Your channel, your rules. You control the narrative from start to finish. That means no trolls or off-topic discussions to derail your message. Now that's what I call freedom!
Scale to Infinity
One of the sweetest perks? There's no cap on how many members a channel can have. Whether you've got 10 followers or 10 million, a channel scales seamlessly.
Comprehensive Analytics
Ever wondered about the impact of your messages? Telegram Channels offer detailed analytics. You can track views, shares, and engagement metrics, helping you fine-tune your strategy over time.
Advanced Moderation Tools
Need a helping hand? You can add multiple admins and delegate responsibilities. Plus, you can customize your moderation settings to control what gets posted and who gets to post it.
---
Disadvantages of Using a Telegram Channel
Alright, so we've sung the praises of Telegram Channels, but let's not put on rose-colored glasses just yet. There's always another side of the coin. Here are the drawbacks you should know about:
Lack of User Engagement
We've already said channels are one-way streets, but this could be a double-edged sword. If fostering community and interaction is key for you, a channel might not cut it.
No Real-Time Feedback
Since members can't directly respond in the channel, you're missing out on immediate reactions to your content. This could make fine-tuning your strategy a bit trickier.
Requires Active Promotion
Without the organic discussion that groups generate, you'll need to put extra effort into promotion to grow your member base.
Potential for Spam
Though you control the content, the comments section (if enabled) can still be a breeding ground for spam and trolling. Moderation is a must.
Content Responsibility
You're the sole voice, which means the pressure's on you to keep the content fresh, engaging, and free from misinformation.
---
Advantages of Using a Telegram Group
So maybe you're thinking, "A channel doesn't quite fit my vibe." No worries! Telegram Groups have their own set of compelling advantages. Let's break it down:
Interactive Community
Remember the town hall meetings from the good ol' days? That's a Telegram Group for you. It's a buzzing hub of conversation where every member can share their two cents.
Real-Time Engagement
There's nothing like the thrill of an active discussion. Real-time messaging features mean you and your members can interact on the spot.
User-Generated Content
You're not the lone wolf here. Your group members can contribute content, making it a more dynamic and enriching space for everyone.
Easier Moderation
Sure, it's a bit more chaotic, but Telegram Groups offer robust moderation tools to keep things in check. Ban, mute, or appoint admins—it's all there.
Enhanced Networking
Whether it's for business or pleasure, the interactive nature of groups makes it easier to network and build relationships.
---
Disadvantages of Using a Telegram Group
Okay, before you dive headlong into creating a Telegram Group, let's pump the brakes a bit. Groups are fantastic, but they come with their own set of challenges. Here's what you should be wary of:
Lack of Content Control
In a group, everyone has a voice, which is great but can also be chaotic. If you're concerned about your message getting diluted or off-topic discussions taking over, beware.
Limited Scale
Even the largest Telegram Groups cap out at 200,000 members. If you're thinking bigger, this could be a limitation.
Requires Constant Moderation
With multiple people chipping in, things can get messy real quick. You'll need to keep a close eye on conversations to maintain a positive environment.
Spam Risk
Where there's a crowd, there's often spam. Brace yourself for random messages, promotions, or even inappropriate content.
---
Conclusion
Well, there you have it, folks—your comprehensive guide to choosing between a Telegram Channel and a Telegram Group.
We've walked you through the nitty-gritty details, the upsides, the downsides, and those handy considerations you should mull over before taking the plunge.
Remember, it all boils down to what you're looking to achieve. Channels are excellent for broadcasting and maintaining a tight grip on content, while Groups excel in building a vibrant community and fostering real-time interactions.
---