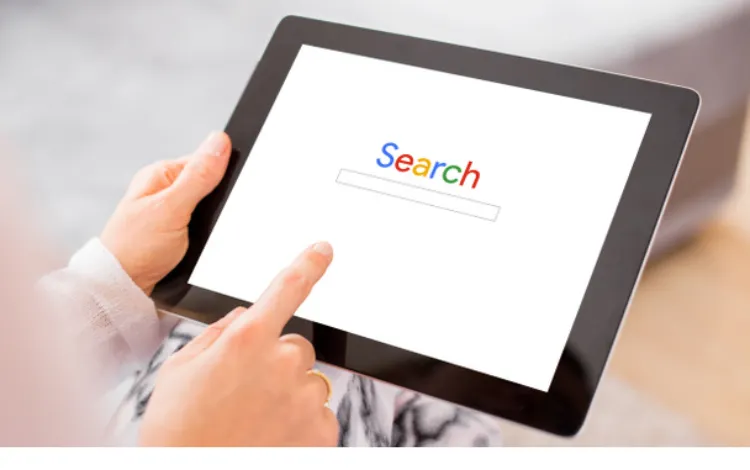 You're cruisin' along, trying to upload a file to Google Drive and then bam, you hit a roadblock.
You're slapped with an error message that reads, "Upload failed. Permission was not given to access file for upload."
Let's be real; this kind of issue can put a crimp in your productivity. And I know how much you love being productive. After all, isn't that why we use Google Drive in the first place?
No need to fret! It's a common issue that can usually be fixed without needing to call in the tech cavalry.
How do you fix upload failed on Google Drive? Well, grab your digital toolkit and prepare to dive in. This comprehensive guide is here to help.
Fun Fact: Did you know that Google Drive launched on April 24, 2012, and that within 24 hours, 5 million users had already jumped on board? 
---
How to Fix Upload Failed Error in Google Drive
These checks and fixes might get you back in the Google Drive fast lane;
---
1. Checking Your Internet Connection
Alright, first off, let's rule out any internet issues. Sometimes, your wifi might decide to take a mini-vacation. So, give it a quick check.
We're good to go if you're surfing the web with no problems. If not, try resetting your router or connecting to a different network.
2. Refreshing Google Drive
Next up, refresh your Google Drive page. Sometimes, a quick refresh can sort things out. It's like giving your browser a quick splash of cold water to wake it up. If you're using the app, close it and reopen it.
3. Checking Google Drive's Storage
Alright, now let's peek into your Google Drive storage. If your Google Drive is chock-full, it won't have space to welcome any new files. Go to Google Drive settings and check how much space you have left.
Suppose you're maxed out, time to do some digital decluttering. You might find this guide on how to fix issues with removing Google Drive shared files helpful.
4. Checking File Permissions
Sometimes the problem isn't with Google Drive; it's with the file itself. If a file is open in another application, your permission to upload it might be restricted.
Think of it as if the file is throwing a party, and it can't leave because it's the host. So, close any applications using the file and give it another go.
If the file isn't yours, you may need to get the owner to permit you.
5. Updating Your Browser
Next, consider that your browser might be the culprit. Is it up to date? Using an outdated browser is like trying to run a marathon in flip-flops.
Not the best idea, right? Make sure you have the latest version of your browser, and if not, give it a quick update.
6. Clearing Browser Cache and Cookies
Our last in-depth fix is to clear your browser's cache and cookies. Cache and cookies are like digital breadcrumbs that your browser leaves behind.
Over time, these can clog up your browser and cause issues. Clearing them can often solve a multitude of sins.
Plus, if your file is unreadable in Google Drive, this guide on how to fix unreadable files in Google Drive might be just the ticket.
7. Disabling Extensions and Add-ons
First, consider any browser extensions or add-ons you have running. These can sometimes interfere with Google Drive. It's like having too many chefs in the kitchen.
Try disabling them temporarily to see if that clears the error.
8. Trying a Different Browser
Next, try using a different browser. It's like tasting a dish from a different chef; you never know if it will work better until you try.
If you can upload your file using a different browser, we know the issue with your usual browser.
9. Using Google Drive Desktop Application
Lastly, consider using the Google Drive desktop application. Sometimes, shifting from the web to the desktop version can bypass browser-related issues. It's like taking a detour to avoid a traffic jam.
When to Reach Out for Help: Contacting Google Support
Okay, you've tried all the steps above but still staring at that stubborn error message. Now it might be time to bring in the pros.
When all else fails, contacting Google Support can be a great resource.
Google has a team of tech wizards who deal with issues like this daily. So, don't hesitate to reach out to them.
You can contact Google Support through the Google Drive help center. You'll find more troubleshooting tips and the option to chat with or email a support agent there.
There's no shame in needing a bit of help, and Google Support is there to support you.
You might also find useful tidbits on our own blog, like how to fix Google Drive links not working, that can assist you with other Google Drive snags you might run into.
---
Conclusion: Smooth Sailing With Google Drive
Phew! That was quite the tech voyage. We started with a confusing error message, and now you're armed with a treasure trove of solutions to tackle it.
From simple quick fixes to deep dives into advanced solutions, you've journeyed through it all.
Remember, the error message, "Upload failed. Permission was not given to access file for upload" is common, and there's usually a solution at hand.
You have to keep a cool head, and methodically go through the steps we've discussed. You've got this!
Also, remember to keep your Google Drive clean and tidy. Just like we need to clear out our physical spaces, our digital ones also need some love and care.
You might be surprised how much smoother things run when you've cleared out old files and kept things up to date.
---
---