Are you trying to perform a screen capture from a restricted app, and all you got from your video recordings was a black screen?
And you realised you could not perform screenshots as well?
This article will explain the various ways to bypass these restrictions on these blocked & protected apps so that you can perform screen recording.
Reasons for Restricting
Sometimes, app developers design their apps specifically so that it does not allow screen recording. As a result, any form of screen capture, screenshot or screen recording will be blocked.
This is a security feature, and app developers will mark the application as sensitive and secure. In most circumstances, they do not want their content to be leaked.
The reason for this prevention is likely due to the content type the app contains.
Some examples are
apps showing payment transactions;
apps showing sensitive information that needs to be protected.
apps containing paid course content
copyrighted materials, e.g. Netflix
DRM-protected video streams
However, there are times when you would want to record the screen for various reasons, e.g. for instructional sharing with someone, technical troubleshooting and others.
How to Screen Record Protected Apps?
Below are the five (5) methods you can use to bypass and unblock the restrictions;
---
Method 1: Install Restricted App on Virtual Space
We use this proven and tested method to capture screen recordings on our restricted apps. This method is also the fastest way to do so.
Step 1: Download and install DisableFlagSecure on your phone. This allows you to take screenshots and screen recordings on restricted apps. This is the latest version and should work on most mobile devices. If somehow this is not working for you, you can try installing the older version.
Step 2: Find and install the latest version of the Xposed Tai-Chi APK on your phone. This allows you to run APKs (android app files) in virtual spaces as plugins, thus allowing actions such as screen recording.
Step 3: Open the Tai-Chi app, select <Manage Modules> and tick the checkbox of <DisableFlagSecure>.
Step 4: On the Tai-Chi menu, select <Create app> and choose the app you wish to make a screenshot or screen recording.
Step 5: Tai-Chi app will uninstall the original app automatically. Once done, Tai-Chi will display the wording that says <Ready to install> next to your restricted app, and you must click on it to begin your installation process.
Step 6: Now, you can start your restricted app and use any of your favourite screen recorder apps to capture the screen you need.
---
Method 2: Screen Mirroring
This is about copying one screen to another screen. There are two (2) ways to do so.
Phone-to-Phone
Screen mirroring is the technology that reflects (mirrors) your screen from one device to another. For this method, we will need to perform screen mirroring from phone A to phone B.
Both devices must install the same screencasting application and be connected to the same network, e.g. in the same home Wi-Fi.
You can use any of these three (3) apps below;
Phone-to-Windows
In Windows 10, an in-built feature called the <Connect> app will enable screen mirroring from your phone to your Windows machine. With that, you can then use any recording tool to record your screen.
To begin, make sure both devices are on the same Wi-Fi network. Next, search for the word "Connect" using Windows Search to find the <Connect> app. Finally, click on <Projecting to this PC>.
Depending on the make & model of your phone, search for the word "Wireless Projection" or "Cast" and enable it. You should be able to detect your PC's name and connect to it.
On Windows 10, you will receive a prompt to confirm the connection. Click "OK".
Use any screen recording software for Windows 10 devices, such as RecMaster, to start your screen capturing.
---
Method 3: Using the Zoom app Screen-Sharing feature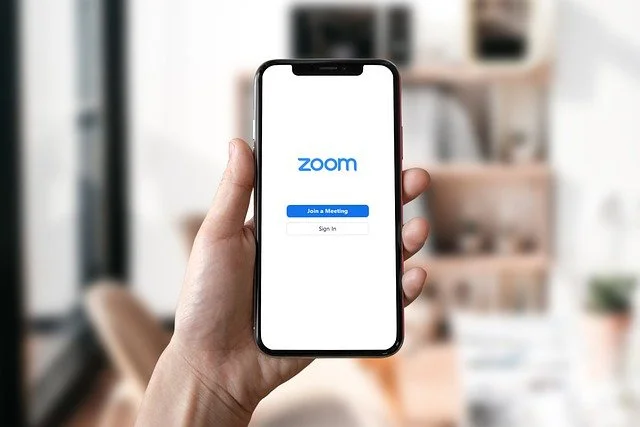 Zoom allows you to share your entire desktop or phone screen or even a portion of your screen with another device. This means you can perform screen recording on your mirrored device.
How to start Zoom screen sharing?
For iOS, find the button in your Zoom meeting controls called <Share Content>.
For Android, Windows, Mac & Linux, it is named <Share Screen>.
Once successfully cast onto another device, use any screen recording tool to capture the screenshot or record a screen video.
---
Method 4: Using Screen Recorder apps (for non-rooted)
Depending on the restricted app you want to unblock, sometimes the solution can be a straightforward one.
It may boil down to just the kind of screenshot apps you should be using instead.
You can try any of these highly-rated and reliable desktop screen recorders below;
---
Method 5: Using Screen Recorder apps (for rooted phones)
If you have a rooted Android phone, you can definitely capture screenshots and record screens and system audio on your device.
You should download using any of these apps that require rooted privileges on Android.
---
Conclusion
Try any of the methods stated above, and you will be able to fix your problem.
Method 1 is highly recommended to be safe as we have tested and proven it to work.
Use Method 5 only on a spare phone device, as it requires rooting. Do not attempt to root your Android phone if you do not know what you are doing. Rooting will void the phone manufacturer's warranty.
---
Recommendations (Tested & Proven)
* Bitfinex
* Coinbase
* Crypto.com
* Binance
Regardless of your country, either of the above-tested exchanges will work for you.
All the above accept payment methods such as credit/debit cards, bank transfers, Apple Pay, Google Pay and more.
---
Install the Honeygain app on the desktop, mobile or both to maximise earnings.
Payout in USD or Bitcoin (BTC).
Start earning with an upfront USD $5 balance in your app now.
The payout threshold is USD $20.
---