When you click on a Telegram link and realise that the website cannot be reached, it seems like your Telegram link is not working, and your web browser is not successfully opening the link. The web browser is unresponding at times.
What could be the issue/s here?
There are many reasons why this is happening. In this article, we will look at each and every issue to rectify and troubleshoot it.
What to do when Telegram links do not open and not working
Here are the nine (9) ways you can try to rectify your problem.
---
1. Copy the link onto another web browser
A quick and easy way is to copy the Telegram link and paste it into your web browser to open it.
You can do this on the mobile or desktop version of Telegram. To do this;
Long-press the Telegram link and select <Copy>.
Paste it on any web browser of your choice. If it does not work, try other web browsers.
---
2. Open the link using another Telegram account
This may happen if you are being removed or banned from a particular group or channel.
To resolve this, use another Telegram account to open the link if you have a spare phone. You may want to join back the Group or Channel.
---
3. Use a VPN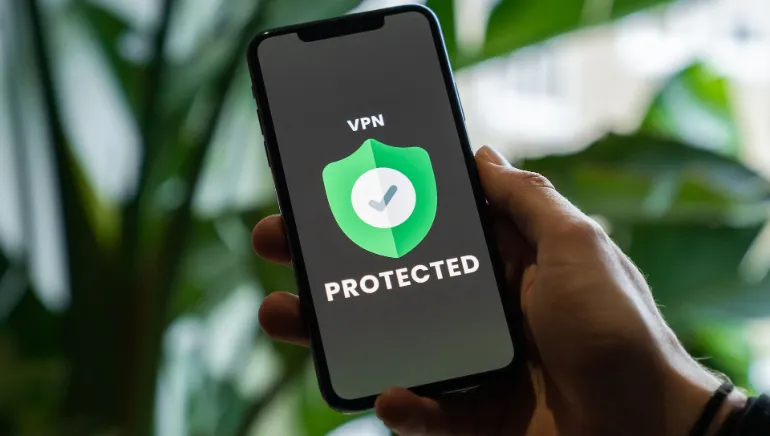 Sometimes the external link is geo-restricted or belongs to a blocked site in your country. Therefore, you cannot view the website without finding ways to bypass it.
To bypass this, you need to use an anonymous privacy VPN service.
Choose the following reliable VPN services;
ProtonVPN (free plan available for iOS, Android, Windows & macOS)
NordVPN (most number of servers in different countries)
IPVanish (supports all platforms, routers, and TVs)
Connect yourself to a foreign VPN country than the one you reside in, and you can now view the Telegram link successfully.
A reliable VPN service can also be helpful in many ways, such as watching Netflix using a Canadian or U.S. VPN service where more movies and shows are available.
Also, check if you reside in a country where Telegram is banned, such as Pakistan, India, and China.
---
4. Use the Telegram desktop version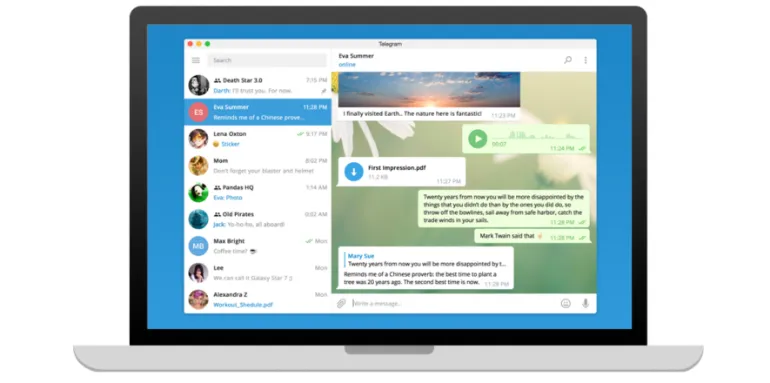 Another workaround you can do is to use the desktop web version of Telegram and try to open the links from there.
You would need a Windows or Mac computer and use it to test your links. To do this;
Go to Telegram Web
Open your Telegram app (from your phone)
Go to Settings > Devices > Link Desktop Device
Login via the QR code (from your phone) or use your phone number (the one registered to your Telegram account)
---
5. Clear Cache and Data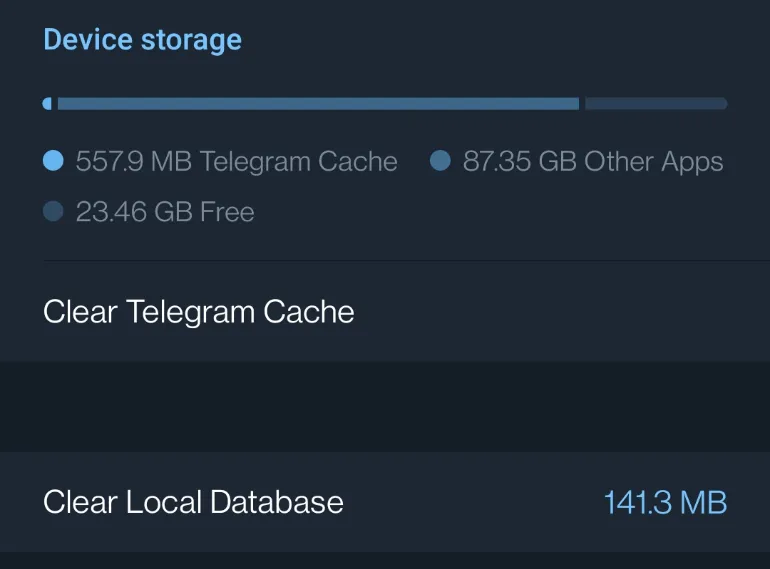 Sometimes your Telegram app may get congested with cache files and contain lots of files due to attachments. Clearing your Telegram cache and data may help the app receive a refreshing start.
On Android > Open Telegram app> Tap on the Menu on the top left > Select Settings > Select Data and Storage > Select Storage Usage > Click on Clear Telegram Cache and Clear Local Database.
On iPhone > Open Telegram app > Go to Settings > Select Data and Storage > Select Storage Usage > Click on clear Telegram cache.
---
6. Check the Telegram Server
Sometimes when you cannot open links in Telegram, the reason could be due to Telegram's servers. In other words, the fault lies in the link (i.e. the website).
You can use Downdetector to check the current status of the Telegram app.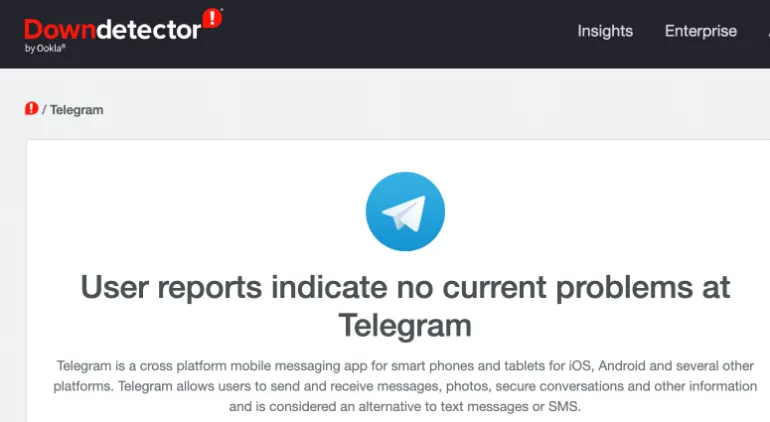 The image above shows that Telegram is working correctly at the moment.
Suppose you encounter a message that Telegram is experiencing some connection difficulty. In that case, it is best to wait for Telegram to resolve its problems and check Downdetector after a while to see if the issue has been resolved.
---
7. Check Link Server
Sometimes the issue lies in the website link itself. For example, there is a possibility that the website server is down, resulting in Telegram not being unable to open the website link.
You can use IsItDownRightNow to check any website for any issues of connectivity.

It cannot be resolved on your end if it is a server-related issue. Therefore the best thing to do is to wait it out.
---
8. Check your Internet connectivity
Use a combination of your mobile data and Wi-Fi connection to test the Telegram link.
Check your Internet and router configurations to see if everything is working fine.
Use another device to connect to the Wi-Fi network and test the external link to see if it works.
---
9. Restart your Device
Whether you are using the mobile or desktop version of Telegram, sometimes the easiest way is often the easiest.
Restart your device and try opening the link again.
---