We installed several popular web browsers on a MacBook, running the latest macOS Monterey, and put them into three (3) different benchmark speed tests to find out which is the fastest and lightest web browser for Mac devices.
The environment for the benchmark speed tests is as follows;
Laptop used: Macbook Pro (16-inch, 2021 model), running Apple M1 Max chip with a memory RAM of 64GB.
Condition: No other running applications present except the web browser and no other browser tabs except the speed test site
The benchmark sites used for the web browser speed tests are;
| S/no | Benchmark site | Test Measurements |
| --- | --- | --- |
| 1 | JetStream2 | Measures the browser's ability to start up quickly, execute code speedily and run smoothly |
| 2 | Speedometer | Measures the browser's Web app responsiveness |
| 3 | Speed Battle | Measure the speed of Javascript in the browser |
Web Browsers Speed Test Results
The table below shows the results for the seven (7) web browsers used in the MacBook.
The higher the score number, the better the results for all the benchmark tests.
| S/no | Web Browser | JetStream2 | Speedometer | Speed Battle |
| --- | --- | --- | --- | --- |
| 1 | Safari | 267.916 | 375 runs/minute | 2423.48 |
| 2 | Vivaldi | 256.582 | 282 runs/minute | 1448.09 |
| 3 | Brave | 221.081 | 313 runs/minute | 1151.98 |
| 4 | Microsoft Edge | 219.203 | 291 runs/minute | 1125.83 |
| 5 | Google Chrome | 214.344 | 286 runs/minute | 1151.67 |
| 6 | Opera | 210.087 | 270 runs/minute | 1124.16 |
| 7 | Firefox | 156.219 | 222 runs/minute | 1233.83 |
Which Web Browser is the Fastest & Lightest for macOS Monterey?
Our speed test results showed that Safari is the fastest and most lightweight web browser when you are using a macOS computer, e.g. a MacBook, iPhone, iPad, etc.
The Fastest and the BEST Web Browser to run on any macOS device.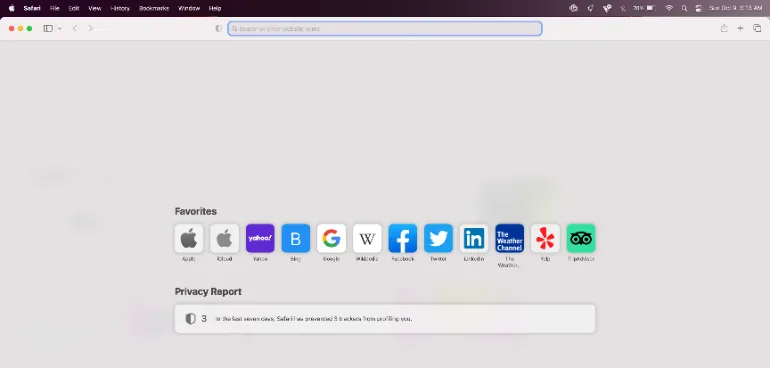 Safari scored the highest in all three (3) speed tests.
Safari is the fastest to start up quickly based on the JetStream2 results, scoring 267.916.

The web browser clocks a high 375 runs/minute on measuring the web app's responsiveness using the Speedometer's speed test.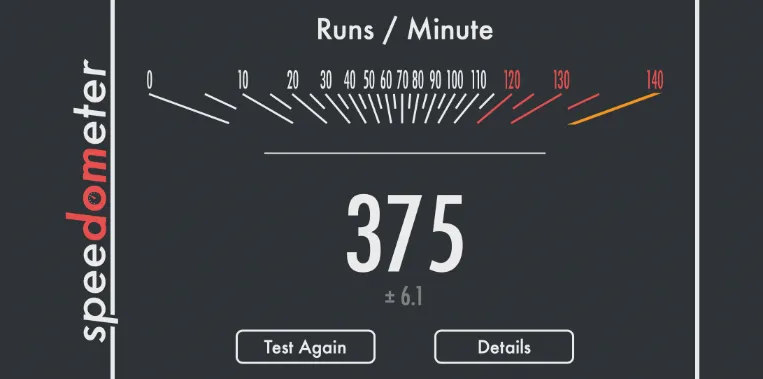 It also has the fastest speed of running Javascript in its browser, scoring 2423.48 using Speed Battle's test.

---
Ranked 2nd in the JetStream2 (fast startup) and Speed Battle (Javascript speed) speed tests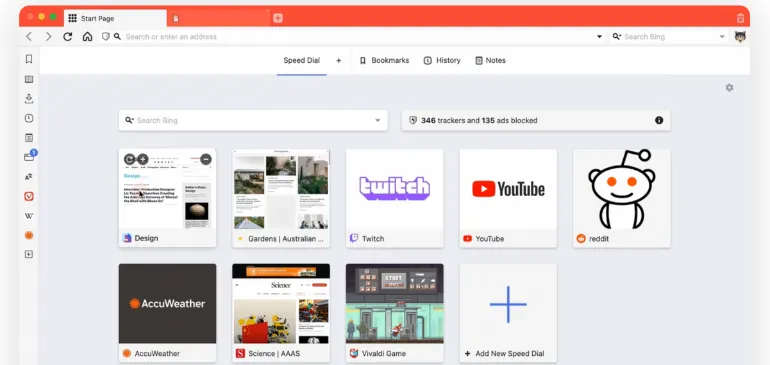 Vivaldi's newest update supports Apple's M1 computers, giving itself a significant boost in speed and performance.
The web browser has several efficient features, such as the
Built-in calendar, mail client, translator, ad blocker and many more
Intelligent resource management for a faster browsing experience
Tab management for users to unlimited group tabs into 2-level stacks
Privacy browser as it does not track users' behaviour
Syncing across different devices from different operating systems
---
Ranked 2nd in the Speedometer test, which measures the browser's web app responsiveness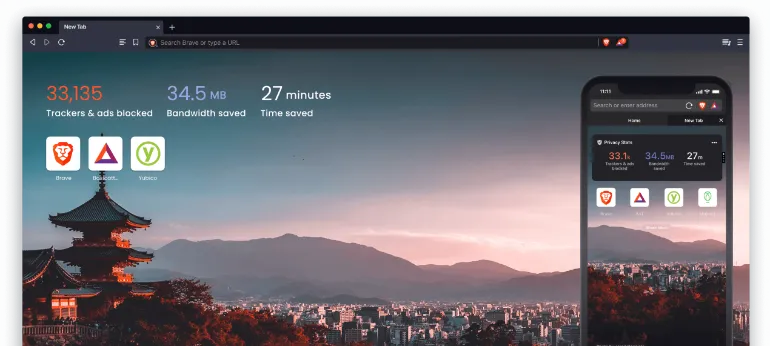 Started in 2015, the privacy-focused Brave web browser has hit 50 million monthly active users since January 2022.
The web browser, by default, blocks trackers and ads on every website you visit while allowing users to opt-in to earn their cryptocurrency token, called the Basic Attention Token (BAT), by watching privacy-respecting ads.
BAT tokens can be stored in the browser's built-in Brave wallet, sold in exchanges or used to swap for other crypto tokens.
Some of Brave's features are;
Block cross-site trackers and invasive ads
Block cookies
Block Fingerprinting
Malware and phishing protection
Anonymized Network Routing (TOR mode)
---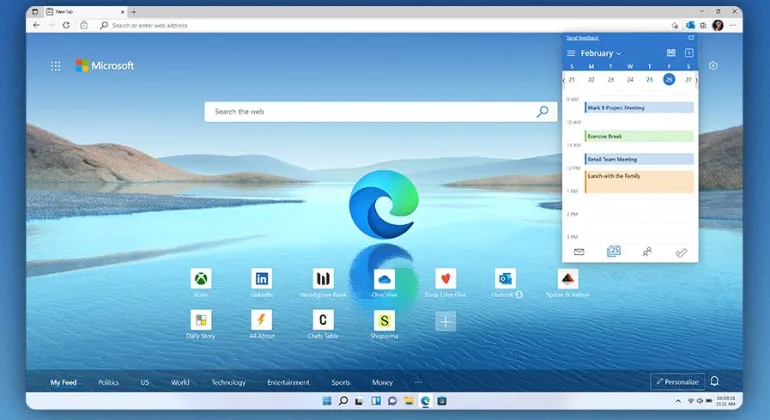 Starting in 2015, Microsoft Edge is the web browser created to replace the old Internet Explorer.
The web browser works with various operating systems, e.g. Windows, macOS, iOS, Android devices, Windows Servers and even Linux machines.
Some of Microsoft Edge's features are;
Kids Mode – For kids with built-in protection and custom designs
Personalized gaming homepage with exclusive XBOX content
Productivity features like vertical tabs and immersive reading mode
Security features like password breach monitor and inPrivate tab for privacy surfing
---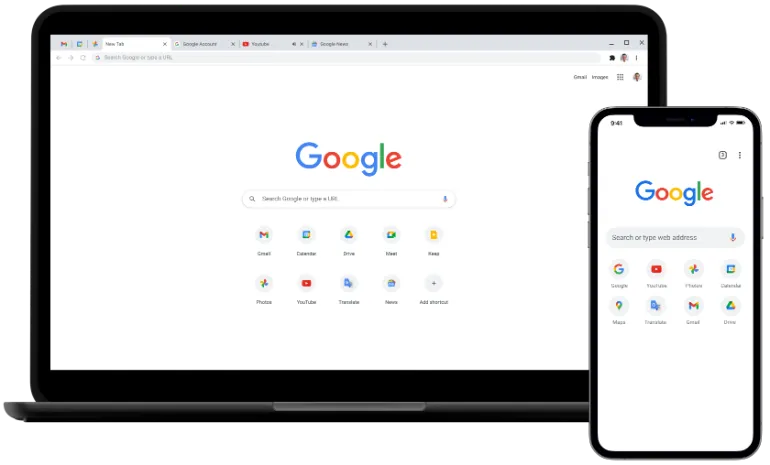 If you are running on Windows or Linux machines, you should probably get a Google Chrome web browser.
The web browser is engineered for speed and security with automatic updates to keep your surfing safe and secure.
Some of the useful features of Chrome as;
Built-in Safety Checks notify users if passwords are compromised and if browser extensions are a security risk
Built-in Privacy controls allow users to set their privacy level, e.g. clear browsing history, control website access permissions like webcam, etc
Password syncing across devices when users sign in to their Chrome account
Plenty of Chrome extensions add-ons
---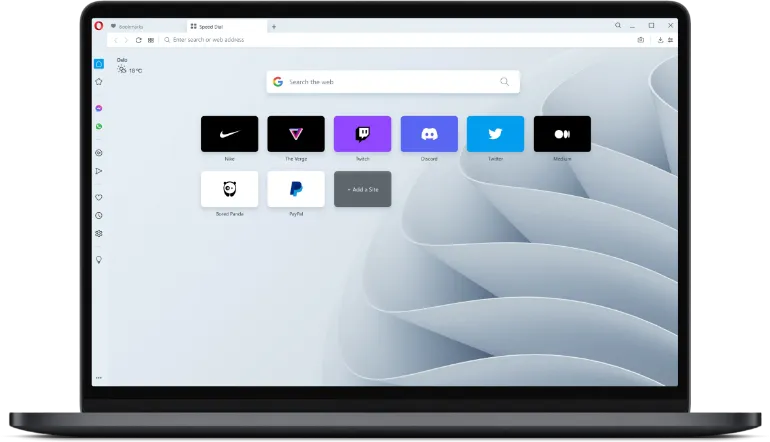 The Opera project started in 1994 and was considered one of the pioneers in web browsing.
The Opera browser supports Windows, macOS, Linux, Chromebook, Android and iOS. Besides the main browser, the company offers Opera GX for gamers and Opera Mini for a light data-saving browser.
Some of Opera's features include;
Built-in Ad Blocker, which is customizable
Built-in Integrated Messengers. e.g. Facebook messenger, Whatsapp, Telegram
Secure encrypted file-sharing between connected devices
Optional VPN feature
---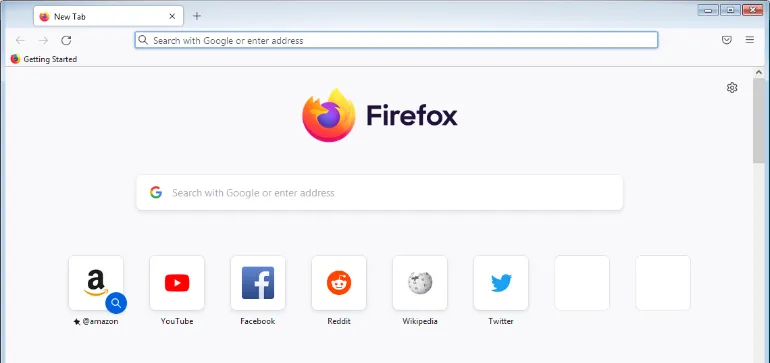 Started in 2004, the Mozilla Firefox web browser was created to achieve a faster and more privacy-focused surfing experience for users.
In fact, users of Firefox stick by their browsers due to the fact that it is highly configurable in its settings. You can set and customize almost any aspect of the web browser.
Some of the features of the Firefox web browser include;
Picture-in-picture mode for easy streaming and multitasking
DNS over HTTPS (DoH) prevents internet service providers from selling your data
Fingerprinting and crypto mining blocking
Plenty of browser extensions add-ons
Sync across devices
---