Every Telegram account is associated with a unique mobile number, which is used during the registration of each new Telegram user.
You can still use Telegram even if the associated mobile number is no longer in service (e.g., expired).
There are several reasons for recovering a Telegram account without using a phone number.
Maybe your phone was lost, or your phone number had been canceled.
This article will focus on recovering your telegram account without using a phone number.
Note that if your phone is damaged or broken, you can still use the old SIM card or a replacement SIM card to retain your old mobile number from your telecommunication carrier.
How to Recover and Restore A Telegram Account Without Using a Mobile Number?
Here are the three (3) ways to do so.
---
Method 1. Using Active Sessions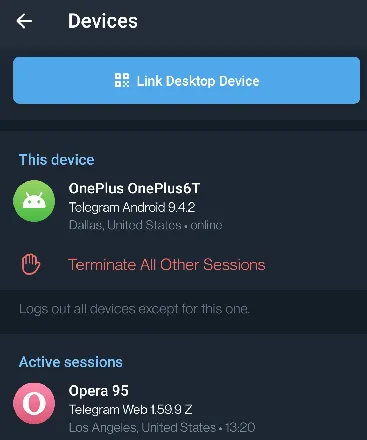 You can use Telegram on various platforms simultaneously;
When you use Telegram on multiple platforms, these are called Active Sessions.
For example, if you have two (2) active sessions, one on Telegram Desktop and the other on Telegram mobile app, you can recover your Telegram account using either active session.
In short, you can use Telegram Desktop to recover your account when you no longer have access to the Telegram mobile app.
To access your Telegram Active Sessions, follow the steps below;
Open the Telegram app
Go to Settings > Devices
Use any of the connected active sessions for your account recovery.
---
Method 2. Contacting Telegram Support
You can contact Telegram's customer service and technical support team through the following ways;
Online form (state your problem, provide your email address and mobile number)
Emailing them at [email protected]
Use the <Ask a Question> feature in the Telegram app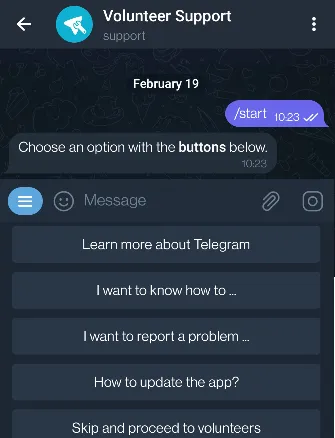 The fastest way to use the <Ask a Question> feature inside Telegram.
To do so, open the Telegram app, go to <Settings>, choose <Ask a Question>, and click <Ask a volunteer>.
Click <Start> to begin the chat with a Telegram Volunteer Support staff.
---
Method 3. Use a virtual mobile number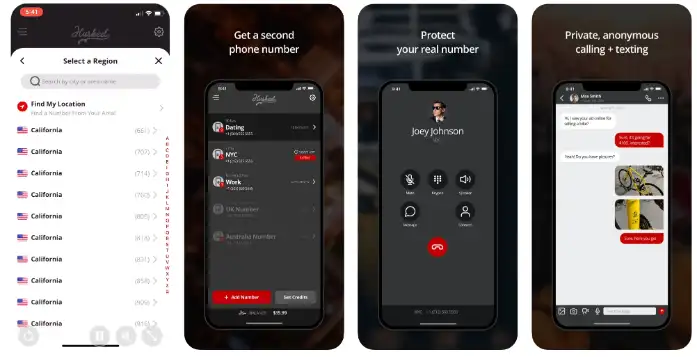 To use Telegram, you do not have a physical mobile phone with a SIM number.
You can always register for multiple new Telegram accounts using virtual mobile numbers.
Suppose you had previously registered your Telegram account using a virtual SIM number from Hushed or Numero eSIM. In that case, you could recover the account by simply receiving a verification code from Telegram.
These virtual numbers can receive incoming SMS text messages, including one-time passwords.
If you want to change from your physical SIM number to a virtual SIM number, follow the steps below;
Open the Telegram app.
Click the menu button (three horizontal bars on the top-left)
Click <Settings>
Click your phone number under your Profile image to change to another number.
Telegram will send a verification SMS text to your old number.
You will need to confirm this, and the number associated with your account will change to the new number.
---