When registering for WhatsApp, you will be asked to provide a mandatory mobile number for account activation.
WhatsApp will send you a one-time password (OTP) via SMS text message to verify yourself.
Each WhatsApp account is tied to your unique mobile number during registration.
Sometimes you do not wish to use your personal mobile number, for example, to have privacy and to separate personal matters from work matters.
This article will focus on how to activate and bypass WhatsApp phone number restrictions without using your personal mobile number.
How to Register WhatsApp Without Using Your Personal Phone Number?
Here are the three (3) ways to do so.
---
Method 1. Use Voicemail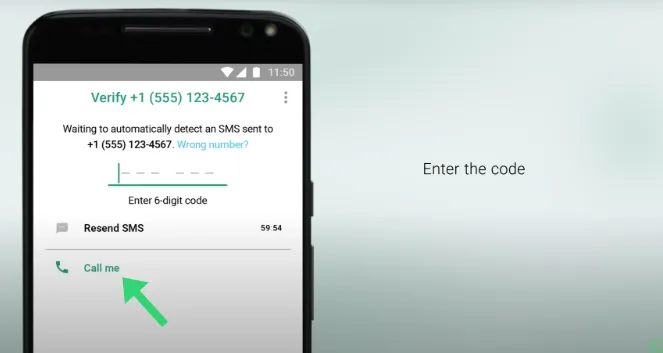 During registration, you provide WhatsApp with a virtual mobile number from Talkroute.
When asked to verify and enter the 6-digit SMS verification code, please select the option <Call me>.
WhatsApp will attempt to call you on the Talkroute number you provided.
You can either;
Pick up the phone call and listen to the verification code or,
WhatsApp's automated system will leave you a voicemail with your code on it after the 5-minute countdown.
Talkroute is a virtual phone system suitable for businesses and individuals who are always on the move.
Users can work using their desktop computers, web browsers, and mobile devices to make & receive calls, manage SMS texts, and respond to voicemail messages.
Alternatively, if you can use a landline number or use a payphone if you know the number, you can provide that to WhatsApp and choose the <Call me> option to listen to the verification code.
---
Method 2: Use a Virtual Phone Number
You will be getting a virtual mobile number to register and activate WhatsApp.
You must install a secondary phone app on your mobile device and choose your temporary number from the available countries.
Here are some of the reliable virtual number apps you can consider;
Hushed
You can use Hushed to receive SMS verification codes (OTP), make calls, have custom voicemail greetings, call forwarding, and many other features.
You can get a single mobile number for as low as $1.99 for a limited number of days (e.g., 7 days)
Install the Hushed app on your mobile phone.
Choose the country of the mobile number you want, e.g., from Canada or the U.K.
Every purchased mobile number is renewable before the expiry date.
Numero eSIM
Numero eSIM acts as a secondary mobile number for users to make cheap calls with the ability to send and receive SMS messages. In addition, you can use it to get SMS verification codes for WhatsApp.
Users receive free incoming calls anywhere when using Numero eSIM.
You can choose virtual numbers from over 80+ countries and over 4000+ cities.
Make calls and receive SMS messages.
International WiFi calling at local rates with Local calling plans.
Voicemail and Call forwarding features
Privacy Caller-ID (hide your number) for local and international calls
---
Method 3: Receive SMS Code Online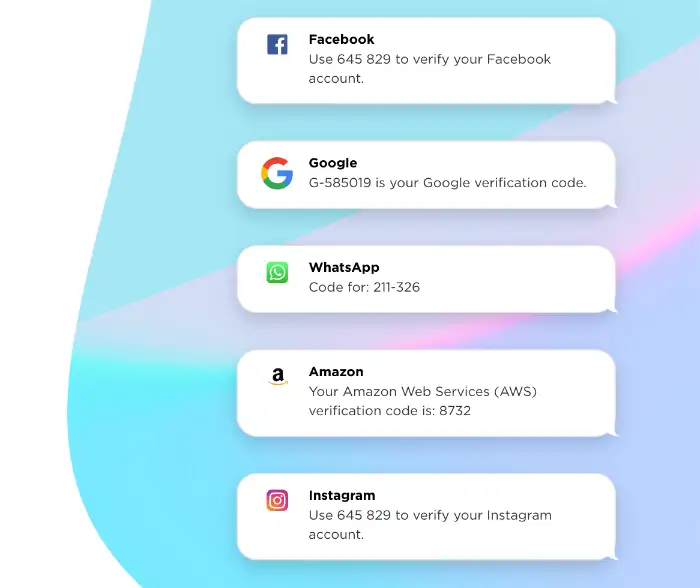 Some websites offer ready-made virtual phone numbers so users can receive SMS messages and OTP codes by simply visiting their websites.
Below are some trusted websites where you can receive SMS messages and OTPs.
Please note that mobile numbers on free sites usually run out quickly, and these sites do not offer new numbers frequently.
A more reliable method is to use a paid service. For example, TextMagic and OnlineSIM provide a dedicated virtual phone number for your SMS needs. 
Keep in mind that WhatsApp may ask its users to verify their mobile numbers from time to time. As a result, consider renewing these virtual numbers if you intend to use the Whatsapp account for the long term.
---