When watching YouTube videos, your watch history is, by default, stored in your Google account (unless otherwise excluded by you via Settings). In addition, you can download and export your YouTube activities to an offline HTML or JSON file format.
You will only have watch history if you are logged in using your Google account (Gmail) while watching YouTube videos.
How to export YouTube Watch History?
Here are the two (2) different ways you can use to export your YouTube watch history.
---
1. Export via Google Takeout
Google Takeout is a feature from Google that allows users to export their information when it comes to using Google's services, such as YouTube, Chrome web browser, Google Maps, etc.
For YouTube, you can have the option to export all or selected YouTube data, such as comments, likes, subscriptions, and many more.
To download your YouTube data using Google Takeout, follow the steps below.
Ensure you are logged into your YouTube account and go to the Google Takeout page.
Scroll down the list and select <YouTube and YouTube Music>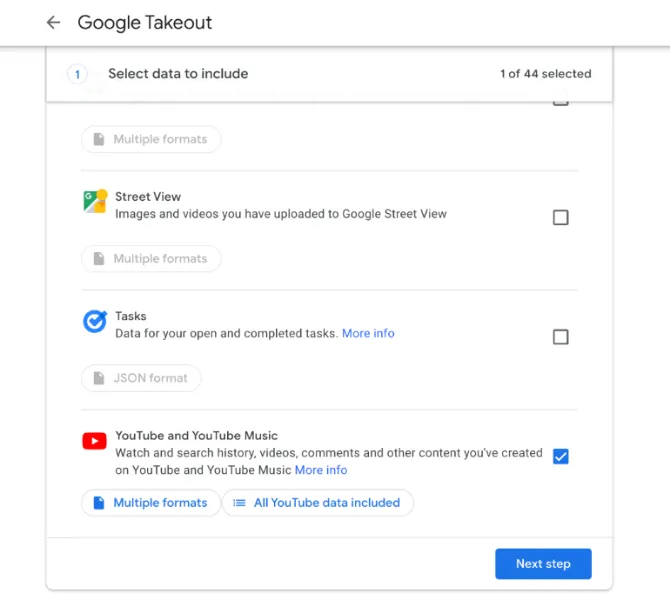 There are some optional export configurations you can make here.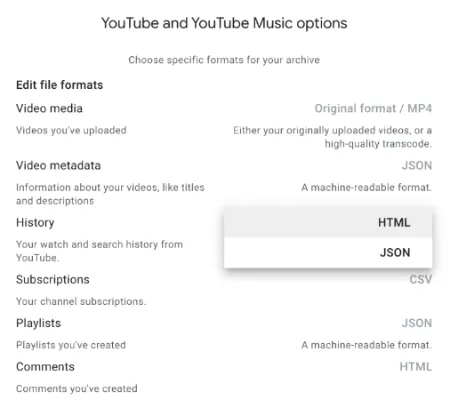 You can choose your export output as HTML or JSON format under the <Mutiple formats> setting.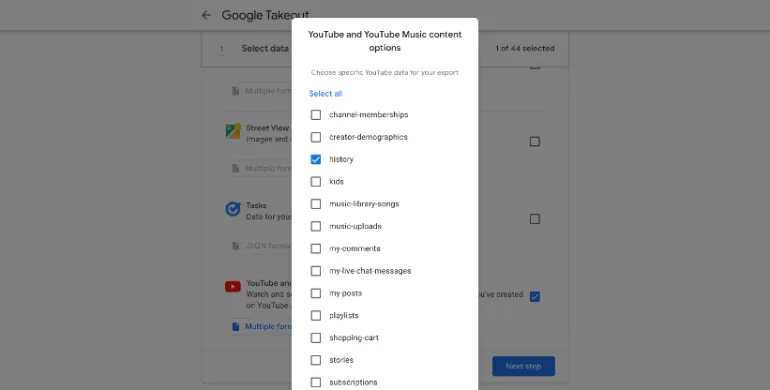 You can exclude most YouTube data, such as subscriptions, playlists, etc. and

include only the history

. This can be found in the <All YouTube data included> setting.
Click <Next step> and choose <Send downlink link via email>.
Click <Create Report>. You will receive the download link in your Gmail inbox (check your Spam) and on the actual Google Takeout webpage.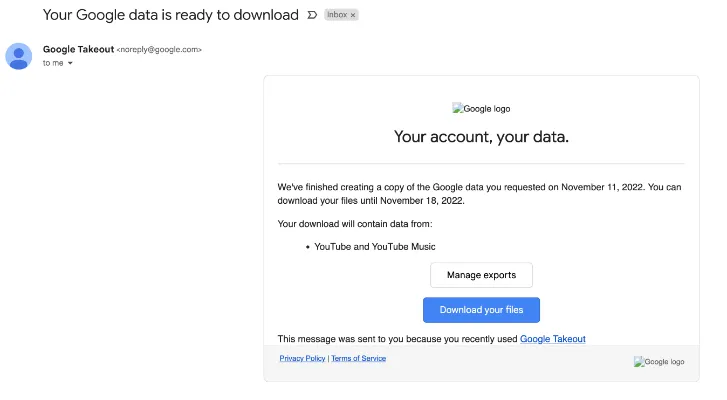 You have now successfully downloaded your YouTube watch history (and any other Google data you have selected) offline in HTML or JSON format.
---
2. Export via YouTube History Page
YouTube provides a single webpage called "History Page" that displays the list of your watched history. You can export this page.
To access it, follow the steps below.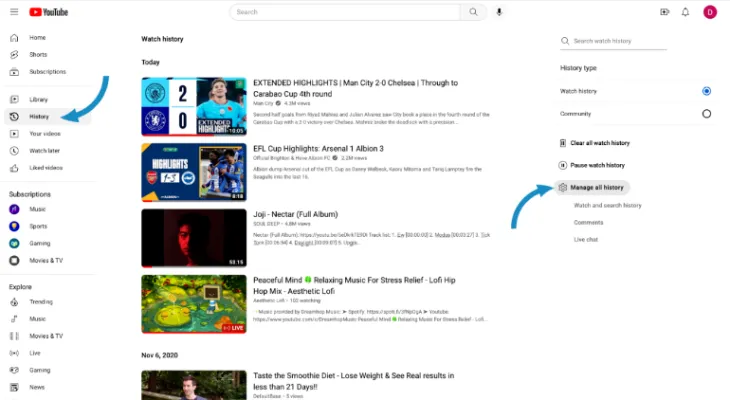 Go to the YouTube homepage and ensure you are logged in to your Google account.
On the left pane, click on <History> to display your list of previously watched videos.
Now click on <Manage all history> on the right pane.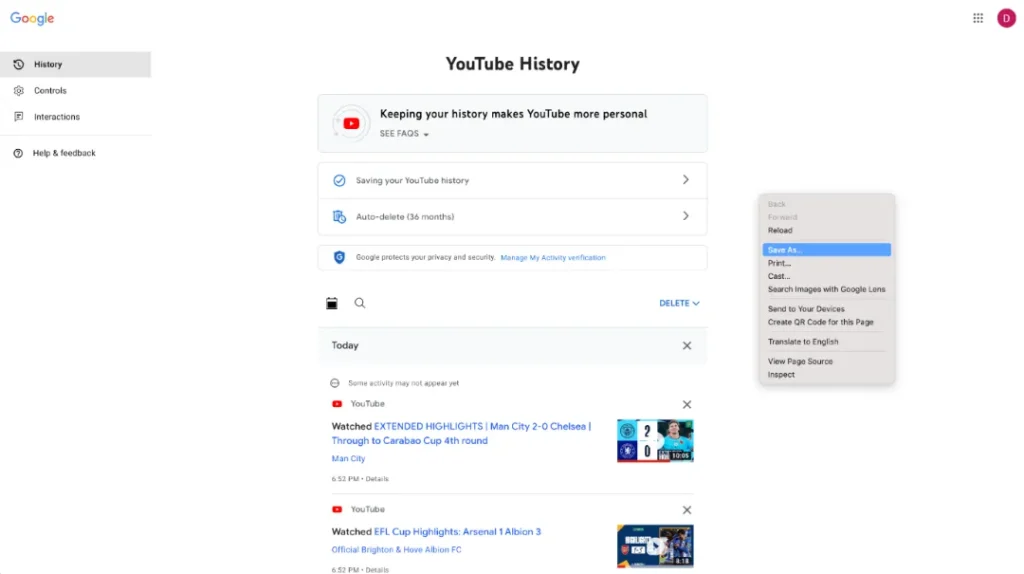 You will now see the <Youtube History> page.
To export the list of watched videos, you can right-click anywhere on the page and choose;
Select <Print> and save as PDF document format or
Save as Webpage Complete as HTML webpage format.
---