The Chinese version of TikTok is called Douyin 抖音. You can easily create and get a new Douyin account on your mobile device.
Douyin can be installed easily, and this article will show you how to download and install it on Android and iOS devices.
What is Douyin 抖音 exactly?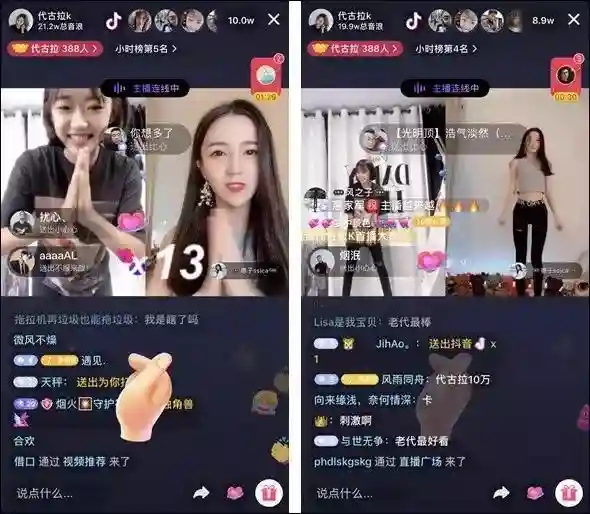 Released in 2016 for mainland China, Douyin is a short-form (15 seconds to 10 minutes) video hosting service owned by the China-based company, ByteDance.
Released in 2017, TikTok is a subsequent and separate version of the original Douyin app, developed by ByteDance and is marketed as an international app outside of mainland China.
Both apps mainly allow users to create short-form videos, with slight differences in terms of features. One such difference is Douyin's ability to buy products and book hotels directly in-app, which are missing features in the international version of TikTok.
The short-form video contents in the Douyin app are entirely different from TikTok. Using Douyin, you can get fresh content ideas, get to know the Chinese influencers and know what is currently trending there.
How to Install the Chinese TikTok (Douyin) app?
Here are the steps to install on Android and iOS devices.
---
Install Douyin on Android devices
Installing Douyin on Android is a relatively straightforward process.
Step 1. Go to the official Douyin website
On your Android device, open your web browser and visit the official Douyin website to download the APK file for installation.
For most people, this should not be a problem. But if you cannot load the website, this means the website is blocking your IP address (based on your location).
You must use a reliable VPN service, such as NordVPN, ProtonVPN or ExpressVPN, and connect yourself to an Asian country server location, such as Singapore, Hong Kong, Malaysia or Indonesia.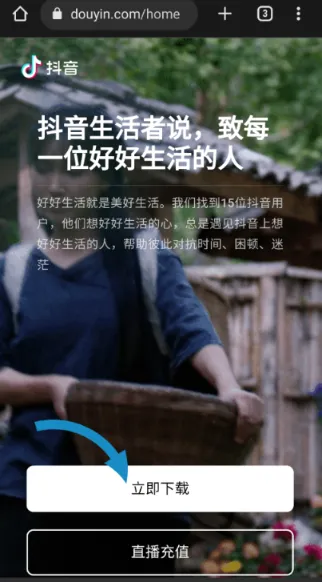 Click on the first button (shown above) to download the APK file onto your Android device.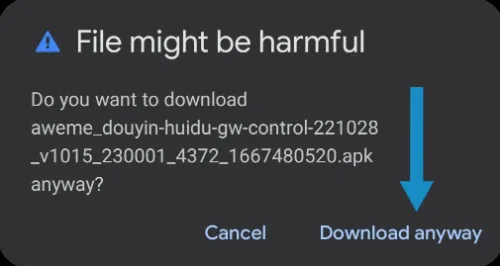 You will see this warning message (shown above). Click <Download anyway> to begin the APK download.
---
Step 2. Install the APK file
Once the app is fully downloaded, click on it to begin the installation.
You will encounter this error notification from Chrome web browser saying, "For your security, your phone is not allowed to install unknown apps from this source".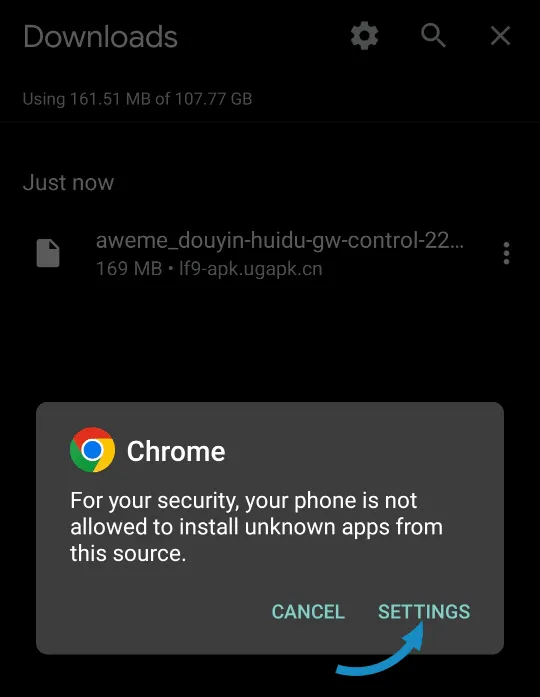 This is normal since the Douyin app is not found in the Google Play Store.
Click <Settings> to resume and finish the app installation.
---
Step 3. Open Douyin app
At this point, the Douyin app installation had been completed. Open the app to start exploring and using Douyin.
You can use Douyin as a guest account or create a new account so you can comment on and like video content.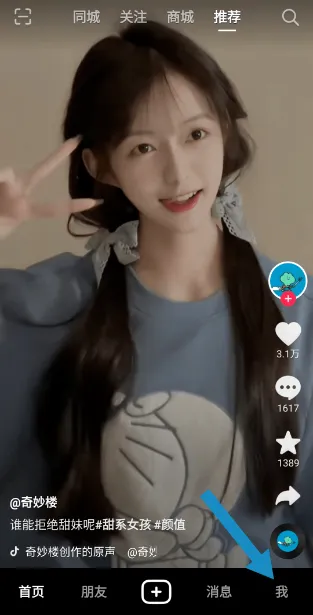 To create a new Douyin account, click on the last button on the right of the homepage (see the image above).
You will be asked to provide your mobile number for authentication using an SMS text verification code.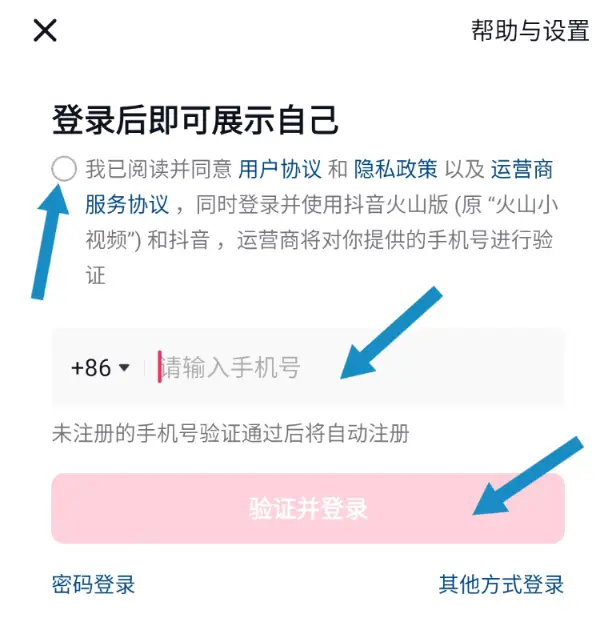 When registering, remember to;
Click on the circle to acknowledge the terms of usage
Select your country code and input your mobile number
Click the red button below to complete the verification process.
---
Install Douyin on iOS devices
You can install the Douyin app on your iPhone and iPad devices.
1. Change your App Store Country or Region
Open the Settings app and follow the steps below;
Select your name and <Media & Purchases>
Select <View Account> and select <Country/Region>
Agree on the <Terms of Conditions>
Select a new payment method, and you are done.
2. Install Douyin from App Store
Search for "Douyin" from the Apple App Store using your iPhone or iPad device and install it.
Like the Android version, Douyin allows you to view as a guest mode or register for a new account.
Registering requires inputting your mobile number to receive SMS text messages as a form of authentication.
That is all. You can now use the Douyin app.
---