In order to count the number of words on a website, there are a variety of tools you can use. This technique is called "Word Count".
Depending on the word count you need on selected paragraphs, sentences or the entire page of a website, you will use the appropriate method stated in this article.
How to Count the Total Number of Words on a Website?
The following three (3) methods are all very easy to use and reliable as they are word count automation tools.
---
1. Use a Chrome browser extension
This is the most accurate way of counting words because you have to highlight the exact length of words for the tool to calculate.
Use the Chrome (or Brave) web browser and install the Word Counter Plus extension.

Once installed, do the following steps;
Go to the webpage you want to count the words
Highlight the paragraph(s) you want to count
Right-click and select "Word Counter Plus"
You will be able to see the word count instantly.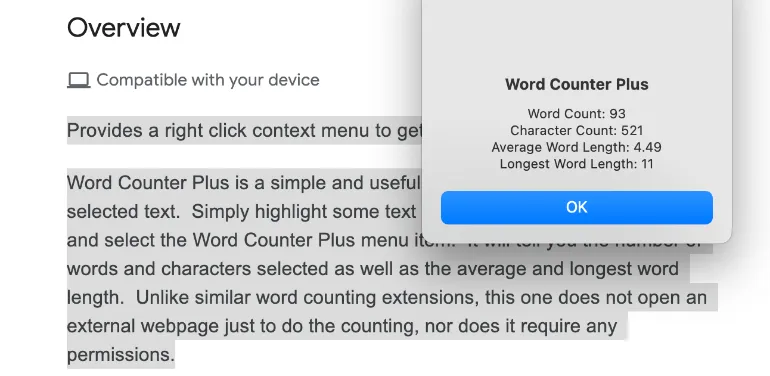 ---
2. Using other Web browsers
If you do not intend to use the Chrome browser, you can still use your favourite web browsers to highlight the selected paragraphs and do a word count using WordCounterTool or WordCounter.

Using this method, you do not need to use the Chrome web browser, and you do not need to install any extensions. Instead, you can stick to your web browsers such as Firefox, Edge, Safari, etc.
---
3. Use online Website Word Counters
This method is the most convenient as you only need to input the URL website address, and it will automatically count the total number of words on that page.
Note that these online word counters count the entire webpage (and not selected paragraphs). It will also include the sidebars (if any), advertisements (if any), menu bar and page footers. In short, it counts everything on that page.
Note that this is not counting the entire website (i.e. all the web pages inside the website).
If this is what you want to count, use any of the below;

---
What's more
If you are looking for more than just word count, you can try text analytics.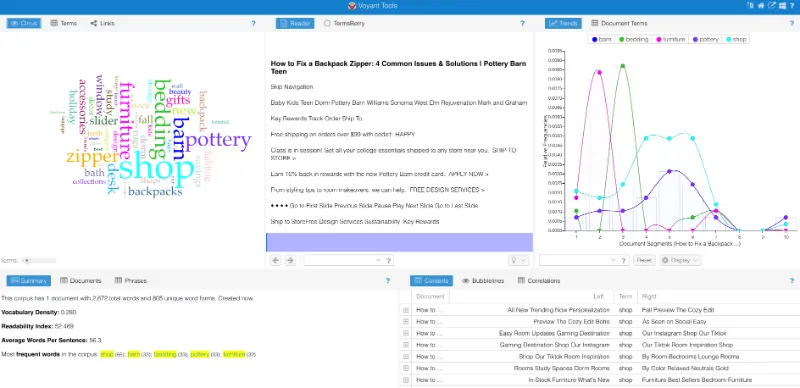 Input the URL of the webpage into Voyant Tools, and you can see dashboard visualisation such as;
Word Cloud
Word Terms – frequently used words by count
Readability Index
Average words per paragraph
Word Links (which words are linked to each other)
and many more
---