Sometimes you attempt to visit and open a Telegram Channel or Group, and you are faced with the following error message.
This channel can't be displayed because it was used to spread pornographic content.
This channel can't be displayed because it violated local laws.
The channel and the content you want to see cannot be displayed for you. For this problem, you need to find ways to unblock and fix it.
Reasons for Error Message on Telegram Channel
Your account is being blocked from accessing (e.g. geographic location)
Possible sharing of adult pornographic materials
Violation of copyright materials through pirated sharing (e.g. Terms of Service)
Possible case of scam channels
Channels promoting forbidden content, e.g. violence, religion, hatred
Deleted by Channel creator
How to FIX and Bypass the Telegram error message "This channel cannot be displayed"?
Here are the nine (9) ways you can use to troubleshoot and resolve the problem.
---
Method 1. Change your Country (IP address)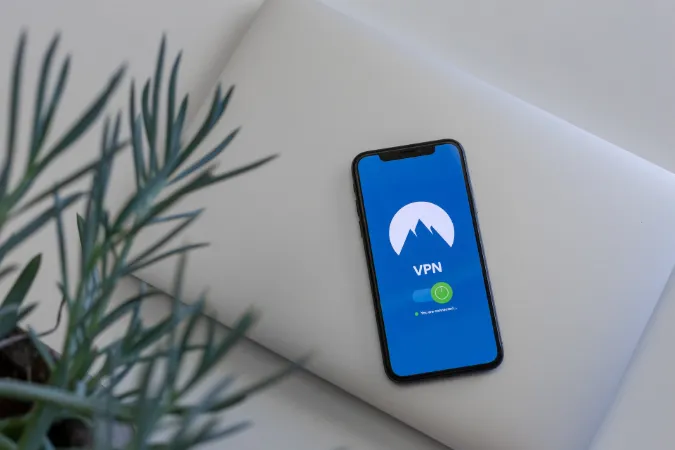 You may need to change your IP address and make Telegram think you are coming from a different country.
Due to certain geographical restrictions, you may encounter content censorship in the country in which you are residing.
To change your IP address, you need to install a reliable VPN app that allows you to choose several countries and server locations.
Choose the following reliable VPN services;
ProtonVPN (free plan available for iOS, Android, Windows & macOS)
NordVPN (most number of servers in different countries to choose from)
IPVanish (supports all platforms, routers and TV)
---
Method 2. Unblocking Sensitive Content in Telegram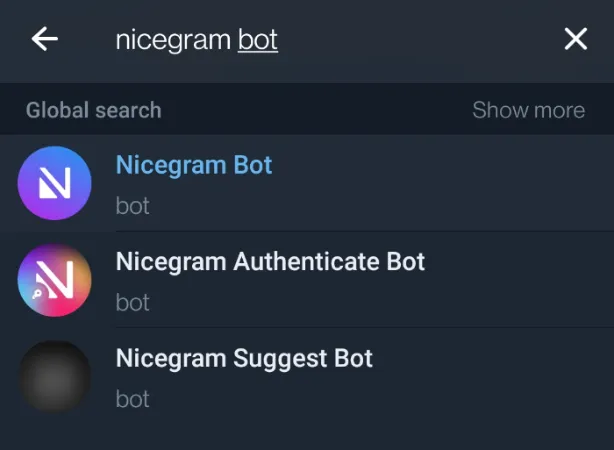 In the past, Telegram used to have a <Disable Filtering> option to allow unblocking sensitive content. Disabling Filtering option is no longer available in the Telegram app now.
The workaround now is via using the Nicegram Bot method.
This new method will bypass the restriction, allow the showing of sensitive content and acknowledge that you are above 18+ years old.
Note that this new setting will also affect your Telegram Desktop app once restarted.
Follow the steps below on your Android & iOS mobile device
Open the Telegram app and click on the magnifying glass icon on the top-right.
Type "Nicegram Bot"
Select <Nicegram Bot> and click <Start>
Click <I'm 18+ Years Old> and <Show sensitive content>.
Click <OK>
Quit the Telegram app (kill the background app) and restart Telegram again.
Now try visiting the Telegram Channel this time.
---
Method 3. Create a new Telegram account using a Foreign Number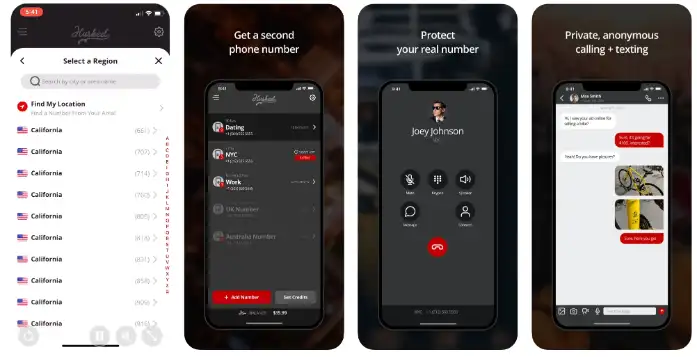 Telegram is registered using your mobile number through SMS verification code authentication.
Telegram knows the country you are from based on the country code you provided.
Your mobile number may be blocked from accessing specific channels and material contents if you reside in a country where the content is blocked and censored.
To bypass this restriction, you must use a foreign mobile number to register for a new Telegram account.
Hushed is one of those apps that you can use to buy a prepaid mobile number online. You can receive SMS OTPs, make calls, have custom voicemail greetings, call forwarding, and many other features.
Install the Hushed app on your mobile phone.
Choose the country of the mobile number you want, e.g. from Canada or the U.K.
You can get a single mobile number for as low as $1.99 for a limited number of days (e.g. seven days)
Every purchased mobile number is renewable before the expiry date.
Payment methods include in-app purchases through PlayStore and AppStore, Bitcoin and credit cards through the Hushed app portal.
Alternatively, you can use online sites offering SMS verification services. These sites provide you with virtual mobile numbers for receiving Telegram verification codes.
Note that Telegram may, from time to time, ask its users to verify their mobile numbers again. Therefore, retaining (keeping) these virtual numbers by your side is safer through regular renewal.
You can also use these virtual numbers to register for other online services, e.g. creating a Gmail account without using your personal number, Facebook, etc.
---
Method 4. Install the Nicegram app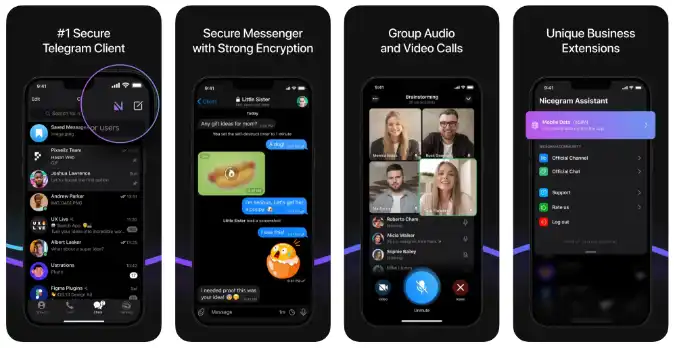 Nicegram is a Telegram fork available on both iOS and Android devices. The modified app uses Telegram API with unique features and code optimization.
You can use Nicegram to bypass and unblock sensitive content on your device, and access blocked Telegram channels.
Nicegram features
Unlocking blocked chats and channels
Configurable chat tabs for filtering chats
Confirmation before starting a secret chat, sharing your contact info, and calling
Forwarding without author
You can install Nicegram from Apple App Store and Google Play Store.
---
Method 5. Search Google for the Channel Content
When a Telegram channel gets deleted, you may find its existence on other platforms, such as Discord, forums, etc.
It is common for a popular Telegram channel to have a mirror or backup channel aside from the main channel.
Two (2) ways to search here.
You should search using the channel URL and full name.
Search mirror or backup channels using the Telegram app (use the magnifying glass on the top-right)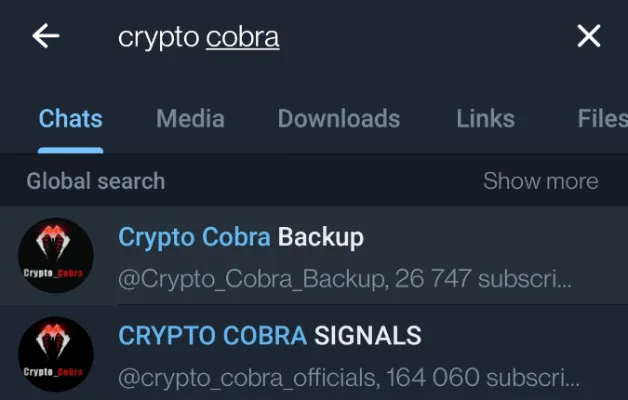 Search Google to see if the channel exists on other online platforms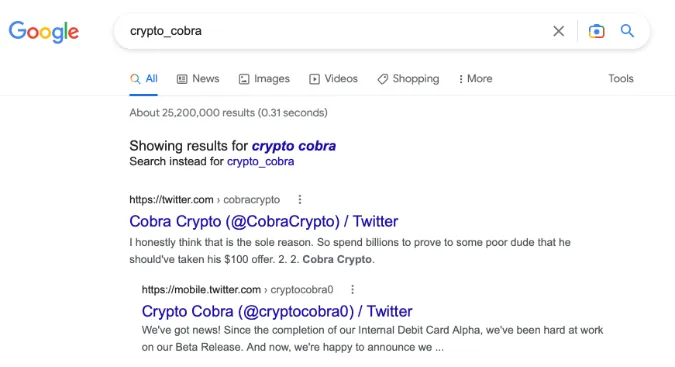 ---
Method 6. Use different variants of Telegram

Besides using the Telegram mobile app, you can consider trying the different variants;
Telegram Web
Telegram X
Telegram Desktop
Some users have reported that they had succeeded in bypassing and accessing blocked content using these variants of Telegram, other than the mobile app version.
---
Method 7. Try using a different Telegram account
It is worth a try if you have a spare Telegram account or get someone to access the Telegram channel.
Sometimes the error can get fixed and rectified using another Telegram account.
This is a quick and easy way to see if the troubleshooting method works for you.
---
Method 8. Try on a different device
For iOS users, Apple has a strict policy on blocking sensitive content, especially those that violate its Terms of Service (ToS).
The way to bypass it is to try using an Android device instead.
---
Method 9. Re-Install Telegram
As a last resort, after considering all the above troubleshooting methods, it is always advisable to perform an uninstalling and re-installing of the Telegram app again.
This clears the app cache and data storage and allows the app to restart anew.
---